YOEXPLORE.co.id – Have you ever heard about nature tourism in Cikahuripan? Not yet? Yeah, maybe most of you haven't heard about Cikahuripan because this is a new place to enjoy nature tourism in West Bandung Regency. Aside from the popular Indonesian version of Green Canyon which is Sanghyang Heuleut, there is also Cikahuripan near to Saguling Reservoir.
Before the nature tourism in Cikahuripan was officially opened for visiting, people could not enter this place due to the unavailability of the entrance gate. Fortunately, now you can explore and travel around this place. Nature tourism in Cikahuripan might be a new tourist attraction, but you should never question the beauty of its nature.  Do you want to know more about this place? Please keep reading!
Cikahuripan In West Bandung Regency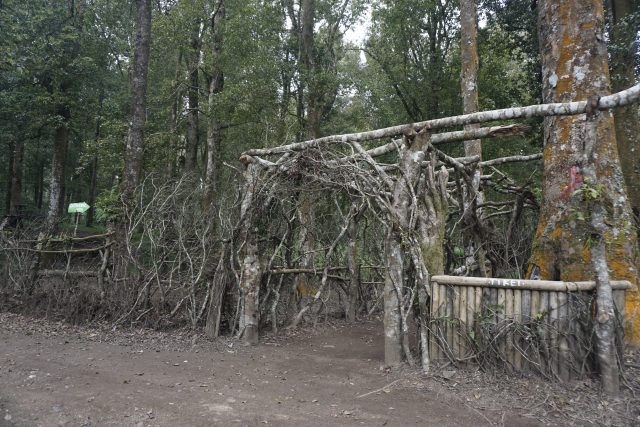 Nature tourism in Cikahuripan is managed by local people through the Village Community Forest Institute in West Bandung Regency. Formerly, there was no adequate road to go to Cikahuripan. Because of these local people, this place is now accessible to explore. To enjoy its beauty, you need to trek in the dry rocky-river for 1 km from the entrance. This river became dry because of the operation of Saguling Dam.
Nature Tourism In Cikahuripan
The closer you are to Cikahuripan, the closer you will see the pair of cliffs with 10 meters high as the giant gate. These cliffs are made of the ancient rock that lies approximately for 100 meters away. There is a river flanked by these cliffs and if you look from afar, this river has bluish green. This river is Cikahuripan River.
The name "Cikahuripan" in Sundanese Language has the meaning "water that gives life". This river water is still very clean, and also has no smell and taste. This river is the best choice to explore ancient river because its river flow isn't swift and has the shallow depth. The best way to explore this river is by using a float, lie on your float, and let the river flow carry your body while enjoying the beauty of cliffs and trees. No need to bring your float from home, because you can rent the float from the local people. Sometimes, you can also see the view of monkeys jump from tree to tree.
Aside from its river, there is another nature tourism in Cikahuripan that you can enjoy here. Cikahuripan has the radiates springs. In this springs, there is a square block from bamboo which can be entered by one person only. If you travel to this place, you definitely have to try to drink from its springs water. There are many tourists have drunk this water. They believe this water has health benefits. You can drink this water springs directly without have to be cooked first.
Unfortunately, you can't explore this place in the rainy season for your safety. Another reason is the river will become turbid in the rainy season. So, what do you think about the nature tourism in Cikahuripan? It is amazing, isn't? I think Cikahuripan can be an alternative for a unique experience if you organize a study tour in Bandung.