Explore Indonesia, YOEXPLORE – One of the ideal family gateways is visiting a zoo. And every family member could join and would be so happy to have family zoo trips.  You could bring your babies, kids, teenagers, parents, grandma, and grandpa. Not only so entertained by seeing many kinds of animals, but there are also some advantages by spending a day in a zoo. Visitors gain knowledge, enjoy attractive educational events, and raise environmental awareness. Moreover, family zoo trips also great exercise. It is because we walk almost a whole day to explore the zoo. And, we enjoy exhaling fresh air in the large green open space.
So, when you travel to Indonesia, besides its exotic tropical panorama, it also has great zoos. So, don't miss to have family zoo trips. In this article, we choose three of the best zoos in Indonesia. They are Safari Garden at Cisarua Bogor, West Java, Jatim Park 2 at Batu Malang, East Java, and Bali Safari and Marine Park at Bali Island. Moreover, they are more than a zoo; they are also a conservation center for various animals and plantations. And, there are many attractive events and activities offering by the zoos. So, let's check further what you could explore during Family Zoo Trips in Indonesia.




Family Zoo Trips Bogor: Taman Safari Indonesia (TSI) Cisarua
Safari Garden Bogor is the best and one of the largest zoo in Southeast Asia. It covers 169 ha area where visitors could see even touch animals. You could choose to visit Safari Garden in the morning or choose Safari Nite. Some fun activities that you could enjoy at Safari Garden Cisarua among others:
See more than 280 animal species in a huge area surrounding by 5,000 trees. Some of them live freely that you could touch and feed them. And visit Panda Castle where you could meet and greet two cute pandas from China. They are  Cai Tao and Hu Chun.
Visit Baby Zoo where you could have photo sessions with snakes, birds, tigers, lions, orangutans, and others;
Enjoy educations shows every day: elephant education show, dolphin educations show, cowboy show. And various animal shows: tiger show, sea lions show, bird of prey show, and safari theater;
Enjoy animal recreation by riding elephants, camels, horses, etc.
Enjoy, children playground and water park;
Overnight at Taman Safari Lodge or Royal Safari Garden Hotel.
Family Zoo Trips Batu Malang: Jatim Park 2, East Java
Currently, Bogor, West Java is one of the most popular destinations in Indonesia. And, you should try to have family zoo trips to Jatim Park 2. Designed with international standard with education theme, Jatim Park 2 is one of the best recreational destinations. Established in 2010, Jatim Park 2 covers 14 hectares land which is divided into 3 main areas: the Animal Museum, Batu Secret Zoo, and Eco Green Park
Let's check further what you could explore during visiting Jatim Park 2:
Explore the Animal Museum
The museum collects hundreds of fossils of extinct as well as preserved animals. The diorama of preserved animals looks like a real habitat. The collections of the museum came from many countries. Among others Africa, Europe, America, Antarctica, China, and others.
Visit Batu Secret Zoo
Visit Batu Secret Zoo, a modern zoo with classy architectural design. There 5 main parks inside the zoo, namely Lion Park, Reptile Park, Birds Park, Aquarium, and Baby Zoo. Here, you could meet the smallest monkey in the world. Then, in the aquarium, the zoo has a unique fish called electric eels. And it also has jaguar, puma, lion, and tiger. In addition, visitors could feed the animals and take photo sessions. In addition, your kids could play in the playground Fantasy Land and Adventure Land. There is an animal coaster, swimming pool, bumper car, safari car, and many others.
Eco Green Park
Eco Green Park covers 5 hectares area and it is the best place for visitors learning about the environment in an attractive way. We could visit Eco Science Center, a center to learn about the earth, natural disaster, environmental degradation, and some other topics. The learning center is also equipped with several simulators. Among others simulator of the earthquake, typhoon, and so on. Then, we could join the Jungle Adventure. You shall join a hunting game by riding a train in the artificial jungle. Furthermore, there is Owl House where you could talk to them and take a selfie. Not only has it, but the Park also had Carnivore Garden, Music Plaza, Flamingo, Birds Market, Dome Theater, and many others.
Family Zoo Trips Bali: Bali Safari and Marine Park
Bali Safari and Marine Park were established in 2007 lying on 40 hectares in the Gianyar District. You could join safari bus or safari travel by riding the elephant. You could enjoy free live animal shows; take photo session, Bali Theater, visiting Elephant Village, and many others. Like Safari Garden Bogor and Jatim Park 2, the garden also has Safari Lodge with beautiful wood furnish. And, after spending a day in the zoo, you could relax and enjoy a spa treatment.
 Read also: Traveling to Bali with Toddlers
 YOEXPLORE: Your Best Partner for Family Zoo Trips in Indonesia
 Contact YoExplore to assist you in creating the best family zoo trips. For your quick reference, just click here Safari Park Bogor and Jatim Park 2 Tour Package.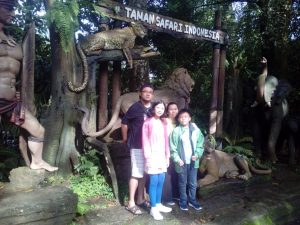 "The Tour Package is very good and I very enjoyed the trip at Safari. And the Tour Guide is also given very good advice and friendly to my family" (Testimony from Mr. Lieng, Kuala Lumpur).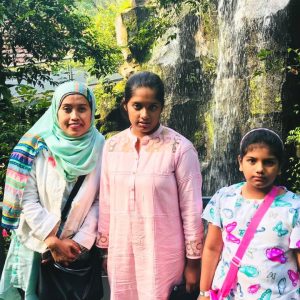 "We loved the Safari and awesome animals. Awesome to get to touch, feed, take pictures with them. My daughters loved baby animals. The bird sanctuary was amazing. If I ever had the opportunity to do this again. I would do in a heartbeat! The guide is very professional and courteous" (Testimony from Mr. Zaman, Bangladesh).