Currently, time for a family is a very valuable thing. Especially for a family where father and mother work full time. Parents are busy for working as well as children spend most of their time for schools/academics. Therefore, holidays are the only time where family members could stay and do something together. Usually, the period for holidays is usually limited so that we choose activities that are meaningful to strengthen family relations. One example is an adventurous trip or geo-tourism for family trips 2019.
Therefore, nowadays people choose family holidays to experience unique activities, adventurous activities and create memorable moments together. And, it causes spending time together through family holidays becomes a luxury stuff. In addition, researches revealed that there are many benefits from having family trips with kids.
Family Tourism
Currently, people also use family holidays for a gadget or digital detox. Technologies and devices are affected current modern lifestyle including a family. Not only children, but adults also must minimize the use of devices to give a good example to children. And, by spending time through outdoor activities, family members could practice doing digital detox regularly.
Moreover, children, as well as parents, could learn new things by visiting new places and meet new people. An effective way of learning more than classroom activities or searching answers on Google engine is through traveling. Therefore, family tourism grows significantly and provides a positive contribution to the tourism industry. In 2012, it contributes to about 30% of the leisure travel market. And we could predict that family trips in 2019 could contribute higher to the tourism industry.
As we are aware that tourism grows faster worldwide and becomes the main income for many countries. The growth of the tourism industry is also due to the ease of sharing information through internet among travelers and backpackers. Somehow, the vast tourism development causes good and bad impacts. Therefore, the concept of sustainable tourism appears to preserve good local values, cultures and improve local economies in long-term impacts for local people.
Family Trips 2019 to Support Creating Sustainable Tourism
So, as a family, we could also support the development of sustainable tourism. We could make a plan for family trips in 2019 that choose activities or destinations that are not only meaningful to our family but also benefiting local communities. Here are lists of idea on how to contribute to promoting sustainable tourism during our family trips 2019:
Avoid participating in "zero dollar tour"
What is zero dollars tour practice? This bad behavior is lately hit and harms local government and local people in Indonesia as well as Thailand. There are mass tourists from China visit Bali Island and Manado City in North Sulawesi. They bought very cheap tour packages with heavily discounts from tour operators in China. The price includes accommodation, flights, and transport during tour, meals, and translators. Somehow, most of those tour operators are illegal and have no permit for tourism business in Indonesia.
Moreover, the payment method is by using online payment in China so that no need to pay an additional fee for the exchange rate. Those tour operators collaborate with Chinese-shop owners in Indonesia where tourists must shop overpriced products from the stores. Then, the revenue gained from the stores send to the tour operators in China to cover the discounted price of tour packages. Even though the mass of Chinese tourists visits Bali or Manado, it does not contribute much to the well-being of local people. And the image of "Bali for Cheap" shall also harm local economies.
Family Trips 2019: Combine Leisure and Learning
While spending a week or couple days for family trips 2019, you could combine leisure, luxury, and learning local arts and cultures. Spend one or two days by learning arts such as dance class, cooking class, painting class or weaving scarf workshop with local communities. Learning local cultures during family trips could make it unique and unforgettable.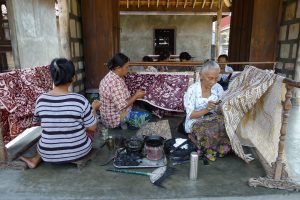 Visit local restaurants to taste local foods
Foods could be the best way to learn local people with their culture. Traditional dishes could represent history, social norms, and way of life. And food could convey love and warmth. Taste the world through food tour. It could be difficult to ask your kids, the picky eaters to enjoy the foods. Try to find foods that are almost similar to your daily menus. Or combine local dishes with recognizable restaurants. And they could learn more open to another culture and respect others through local cuisines.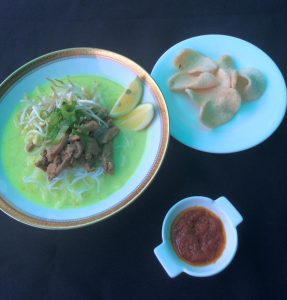 Choose local guides or local operators
Connect with local hosts who understand well the traditions, cultures, and best places of the destinations that you visit. Sometimes language could be a barrier, but it also could lead to a beautiful relationship. You could learn the native language from your local guides. The tour operators shall ease your holiday especially if you are not familiar with the new destination. And choose licensed operators for your safety.
Take public transportations
This is a great way to experience the daily life of locals. You probably could get lost, but it gives you the opportunity to communicate with locals.
Buy local souvenirs
You could visit traditional markets which sell local products/souvenirs that made by local people. Or you could visit art workshops where also sell handicrafts. Therefore, you could see directly the process of making the handicrafts. Or you could find the best local products such as coffee, tea, or local snacks. Moreover, the price is also cheaper compared if you buy it at shopping malls. The crafters shall be so excited if we value their skills. And you also participate in improving local welfare.